Application/Test
We're going to do a waterproof test on the SISCO metal detector and give you a brief idea of its practical application. But before we start testing, there's some key info you should get noted.
This detector is fully waterproof with IP68 rating and submersible up to 16 feet so it's an excellent option for shallow water usage like riverbed searching. And to waterproof it, you need to make sure your metal detector, especially the battery cover has been fully sealed, otherwise it's gonna damage your device.
This tool is powered by a 9V battery which can last up to 12 hours. And this is where you put your battery. It's quite easy to install the battery. What you're going to do is simply rotate the battery cover counterclockwise to remove it. Then it reveals the battery compartment.
Make sure the battery terminals conform to the poles in the compartment. Insert the battery and close the cover by turning it clockwise. Be sure the battery cover has been tightened and sealed to avoid water ingress in underwater use.
So here we go. We're going to test it. We're going to drop it in this water to let you have intuitive understanding of its wonderful waterproofing capability.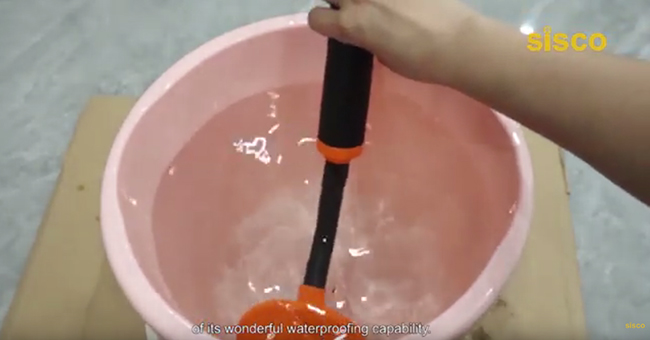 As you can see, everything looks fine when its going underwater. And we're gonna drop a nail in the water and we're gonna put the detector underwater to see if it's going to work. Looks it functions perfectly well under the water.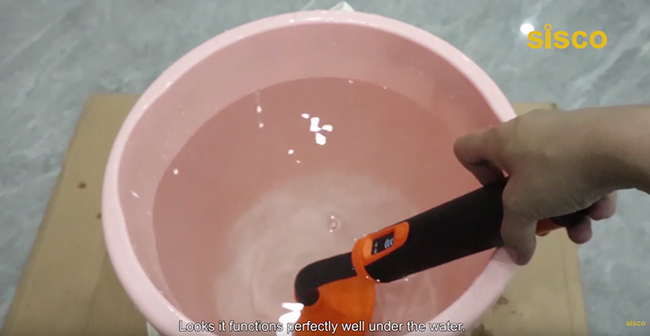 Not only is it portable, but this detector is also durable. It has a robust build which allows you to have peace of mind when taking it with you on your travels.
https://www.youtube.com/watch?v=-c9CDvO5AOQ&t=70s

The SISCO metal detector features advanced filtering technology to help reduce interference from minerals in the soil or sand and prevent false reporting for more accurate findings. More importantly, it does this for far less than many of the competing models on the market.
Overall, this versatile tool offers a full range of detection and impressive ease of use. Both children and adults can use this metal detector to find lost rings, watches, metal toys or other valuables.
So regardless of whether you're looking for an easy to use, affordable metal detector or looking for the best metal detector, you can buy this one at a good price from SISCO. We also offer other budget-friendly versions of pin-pointers with simplified controls and lightweight designs, introducing you to metal detecting.
Setup/Operation
Metal detectors help you pinpoint where you should look at for your valuables or treasure. You may perhaps obtain an epic find if luckily with a reliable metal detector. So how do you properly set up and use it? Let's get started.
Push the Power button and you'll hear 2 beeps and feel a little vibration there.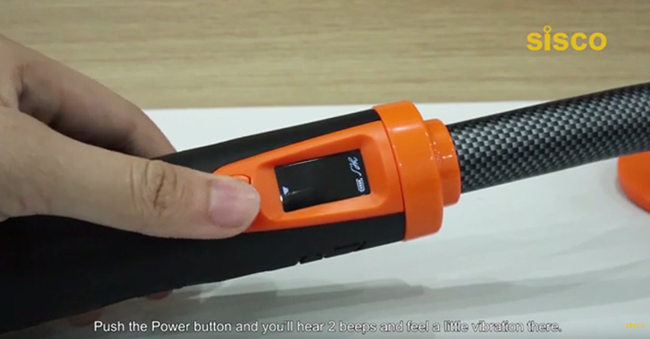 So now that it's on and it also shows power status on the screen. Remember to keep it away from any metallic objects when starting it up. In order to show you how it really works, we've placed a nail right there and then just go over it roughly.
And you can hear it beeping real quick and the LCD display shows us the signal levels which get elevated as the probe gets nearer to the target and you'll hear the alarm come on along with the high readings, sounds increasingly intense. And here it reaches the top level and it starts shrilling.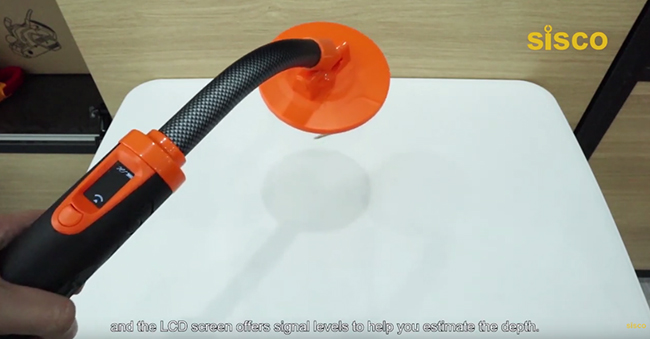 The interface is simple to use and the LCD screen offers signal levels to help you estimate the depth. It's capable of finding objects buried up to about 5 inches deep underground to help you search for coins, jewelry and other valuable things. The device reports back on the findings with three different modes. They are audio alarm, vibration mode and audio plus vibration mode. And you can toggle through them simply via the push button.

https://www.youtube.com/watch?v=66-CG-SEh9s

This detector also has auto-off function for energy-saving purpose. If there's no operation after being ON for 5 minutes, it'll beep progressively faster for 10s, then power off automatically. And to turn it off manually, you push that button for 2s and it's going to beep and vibrate for 3 times and turn off and now it's off.